Welcome back to our Irish sports bar Mybar blog! In today's article we will talk about our drinks menu and the varieties of international beers that you will find in it. Before starting…
The best international beers to enjoy in Barcelona
In the heart of the Gothic quarter of Barcelona, ​​you will find our Irish sports bar with a complete menu of crunchy tapas, homemade burgers, irresistible desserts and refreshing drinks to enjoy many games live on our TV screens. The draft beers that you will find on our menu have been selected following the tradition of Irish pubs. That is why in our sports bar you can find rare varieties of beers such as the unusual Murphy variety Irish cream typical in traditional Irish pubs.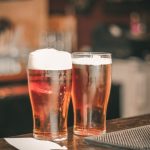 Lager variety
The beers from recognized brands such as San Miguel, Heineken or Carlsberg are characterized by their light and smooth flavor for the palate, you will easily recognize them by their characteristic amber color. They are completely clear drinks and they are the ones that are most often manufactured for consumption.
Ale variety
The draft beers of this variety are quite aromatic and have a much more bitter taste than the other types of beer on our menu. This category includes more typologies with different color tones such as Pale Ale and Indian Pale Ale. Our Murphy beer stands out for a smoother flavor with a fruity tone.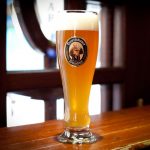 Ipa variety
Craft beers with a higher alcohol content, with a more intense and varied aroma, and a complexity of flavors from different ingredients and sour fruits. The Lagunitas beer that we serve in our Irish bar is a perfect example of the harmonious combination of various ingredients with different herbs, orange peel and apricot.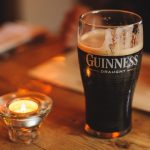 Stout variety
A very popular strain among beer lovers, offering sweet and dry varieties for the palate. The most recognized brand is Guinness beer with its characteristic black color and creaminess, with a thicker head and a more roasted flavor for the palate. If you want to taste the true original essence of Irish pubs, we recommend you try it.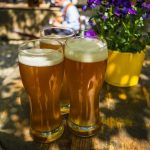 Wheat variety
A German variety that contains top-fermented beers with a higher amount of wheat than barley. It has a fairly noticeable clove flavor and a slightly darker color than the others. Our König Ludwig Weisbier, is characterized by its high fermentation content of malted wheat inherited from a craft tradition of master brewers.
Finally …
If you want to enjoy a round day in Barcelona and enjoy the best games live….
Don't miss our special promos!
See you in the next post!